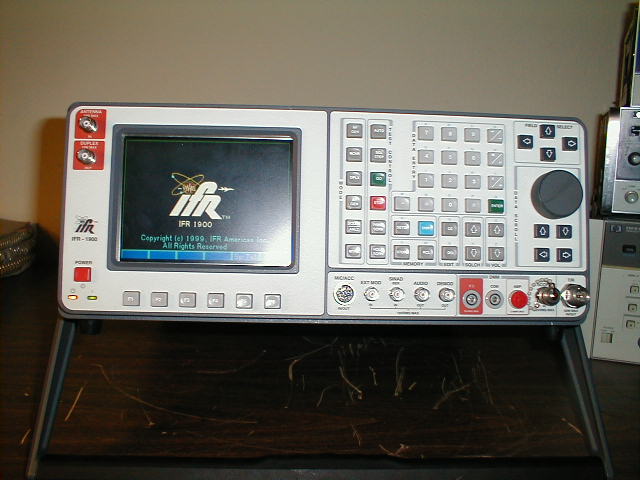 JUST RECEIVED [5] OF THESE UNITS, THIS IS THE IFR-1900/CSA-4 MADE BUY IFR, THIS UNIT HAS A FREQ
RANGE FROM 300KHZ TO 2 GHZ, THE UNIT HAS A SPECTRUM ANALYZER WITH A TRACKING GENERATOR.
ALSO INCLUDED WITH THE UNIT IS A TDMA IS-136 TEST HARDWARE/SOFTWARE, IF YOU ARE TESTING
TDMA BASE STATIONS AND CELL PHONES THIS IS THE UNIT, THIS UNIT IS A VERSION-4 WHICH IS A
RECENT VERSION OF SOFTWARE, ALL UNITS HAVE BEEN TESTED AND CALIBRATED AND HAVE THE
RECENT VERSION OF SOFTWARE 4.03. NEW COST ON THIS UNIT IS $59,950.00.
ASKING--$14,950.00 EACH.-------CALL TODAY------1-800-251-8911