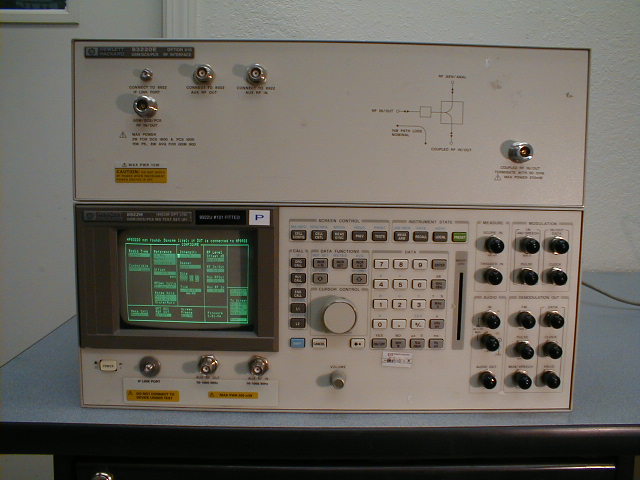 JUST RECEIVED [1] OF THESE UNITS, WELL IT LOOKS LIKE SOME-ONE UPGRADED A 8922H TO A 8922P UNIT,
WHEN WE RECEIVED THE UNIT WE FOUND 8922P BOARDS IN THE UNIT AND SOFTWARE, INCLUDED WITH
THE UNIT IS A 83220-E 1800DCS/1900PCS ADAPTER AND ALL THE CABLES, THIS IS AS GOOD AS IT GETS IN
GSM PHONE LEVEL-3 TESTING, THIS IS THE LEVEL-3 TYPE TEST SET USED BUY MOTOROLA AT FACTORY
LEVEL. WILL TEST ALL 800/1800/1900 GSM CELLULAR PHONES AND MOBILES. NEW COST OVER $45,000.00

ASKING--$14,950.00 EACH.