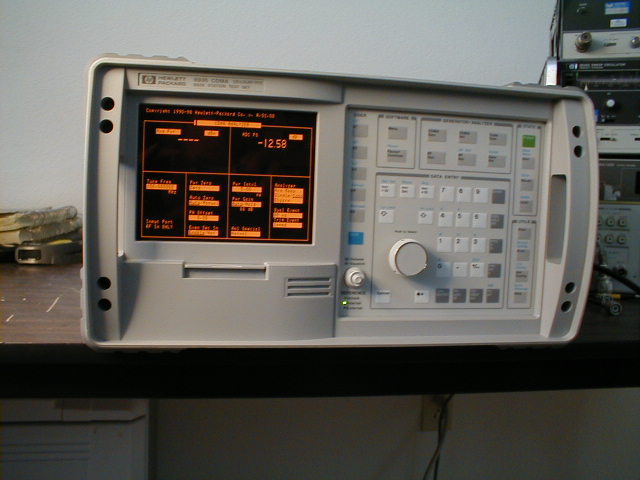 ENCLOSED IS A HP-8935/E-6380-A CDMA BASE STATION TEST SET AND A 8935/E-6381-A TDMA TEST SET,
AT THIS TIME WE HAVE A INVENTORY OF [2] CDMA UNITS AND [3] TDMA UNITS, THE
FREQ RANGE IS 400KHZ TO 999.999 MHZ AND 1700MHZ TO 1950 MHZ. IF YOU ARE A CELLULAR CARRIER
PROVIDER THIS IS THE BEST IT GETS IN BASE STATION CDMA AND TDMA TESTING, ALSO THE CDMA UNITS
CAN BE UPGRADED TO CDMA-2000 TESTING FOR $9,500.00 AND THE TDMA UNITS CAN HAVE CDPD INSTALLED
FOR $13K EXTRA. NEW COST ON THIS UNIT IS $44,950.00 EACH.
ASKING--$22,950.00 EACH.