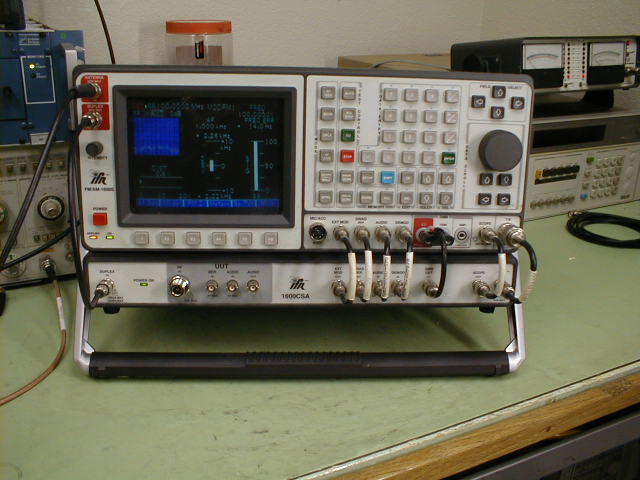 JUST RECEIVED ON 5-11-01 OVER [7] OF THESE UNITS, BOY WE PURCHASED THESE AT A GOOD PRICE AND
ARE GOING TO PASS THE SAVINGS ON TO MY CUSTOMERS, THIS IS A IFR-1600/CSA UNIT WITH A FREQ
RANGE FROM 300 KHZ TO 1 GHZ, THE UNIT HAS A FULL SPECTRUM ANALYZER AND TRACKING GENERATOR,
ALSO THE UNIT WILL DUPLEX ACROSS THE FULL 1 GHZ BAND, INCLUDED IS ALSO A FULL ENCODER/
DECODER FOR ALL ANALOG AND SOME DIGITAL FORMATS. INCLUDED WITH THIS UNIT IS A TDMA-IS-136
TELEPHONE TEST ADAPTER ON THE BOTTOM OF UNIT, THE SERIAL NUMBER OF THESE UNITS ARE AROUND
THE 2500 AND ABOVE, THE SOFTWARE VERSION IS 4.02 AND ABOVE. IF REQUIRED THE CSA ADAPTER CAN
BE REMOVED.

ASKING---$8,500.00 EACH-----CALL NOW--1-800-251-8911