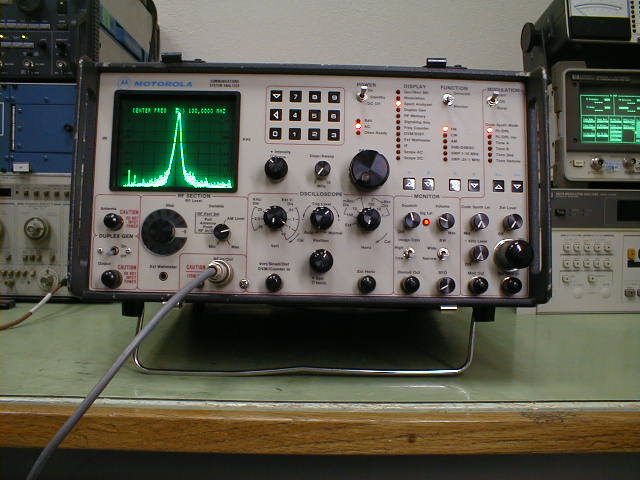 BOY FOR THE MONEY THIS IS A FINE RADIO TEST SET IF YOU NEED A UNIT BELOW $5500.00, THIS UNIT HAS
SPECTRUM ANALYZER, DUPLEX GENERATOR, SCOPE, DECODE/ENCODE-DTMF/DPL/PL/2/5-TONE, VOLT
METER, SINAD, SWEEP GENERATOR TO TUNE DUPLEXERS [USING A POSITIVE DETECTOR], DUAL TONE
GENERATOR, AM/FM/SSB OPERATION, SCAN OPERATION. WE HAVE UNITS WITH ANALOG ATT AND UNITS
WITH DIGITAL ATT, WE HAVE UNITS WITH DVP/DES OPERATION AND WE HAVE UNITS WITH 800/900
MOTOROLA TRUNK FORMAT, PLEASE CALL FOR PRICE OR CHECK THE WEB SITE, ALL UNITS HAVE
FRONT COVERS, ANT, POWER CORD AND MANUALS. 120 DAY WARRANTY AND A 5 DAY RIGHT OF
REFUSAL.